Rubbya Yeasmin  

Author & Chef  

|

Email: author@bdfoodrecipe.com, ryshamma@gmail.com

Facebook: https://www.facebook.com/rubbya.yeasmin

Instagram: https://www.instagram.com/shammaislam
Shumon Islam  

Webmaster & YouTube Creator  

|

Email: admin@bdfoodrecipe.com, islam.shumon@gmail.com

Facebook: https://www.facebook.com/shumon.islam.524

Instagram: https://www.instagram.com/shumon_islam
The story behind  

Bangladeshi Food Recipe Blog

&

YouTube Channel  

|
As a foodie couple we love to cook, taste and share our foods and recipes with others by this food recipe blog Bangladeshi Food Recipe and YouTube Channel Bangladeshi Food Recipe. We also love to travel and taste foods of different places in Bangladesh and other countries and analyze the tastes, flavors, uses of spices and cooking styles.
We live in Jessore, a small town in Bangladesh. Every region of Bangladesh has it's own unique food items & cooking styles with different tastes & flavors to each other. People of Jessore love spicy foods adding some extra hot chilies in cooking. Jessore is famous for it's easy, fast and healthy ways of cooking with uses of very few spices but delicious to taste.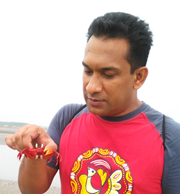 Our cooking style would be a bit different than other Bangladeshi food recipe blogs available online. Not only Bangladeshi, but we are also sharing all types of food recipes like Indian, Thai, Chinese, Western, Arabian etc. that we like and cook at home. In our Food Recipe Blog and YouTube Channel, we have tried to avoid unhealthy restaurant-type food recipes that use a lot of spices and oil unnecessarily.
We have started this Food Recipe Blog and YouTube Channel to represent our delicious & authentic foods & recipes to the people living in other parts of the country and abroad so that they can prepare & taste traditional and modern foods of Jessore as well as Bangladesh by their own. All dishes in this blog & channel are prepared and tasted before publishing on the site and uploading on YouTube.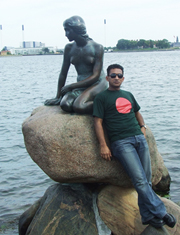 We are really delighted to share our blog & channel with you. Please hit the "Like" button to follow our FaceBook Fanpage for regular updates with new recipes and latest stories. Your continuous support will encourage us to step ahead. Thanks for following our blog & channel!
Please do SUBSCRIBE our YouTube channel Bangladeshi Food Recipe, click here to subscribe, it's FREE. Subscribing our channel costs you nothing, but means a lot to us!